CIRTEM is on the front page!
Wait, we tell you everything 👇 :
For 2022 CIRTEM offers itself a page in the magazine "Les ingénieurs de l'auto" of the Société des Ingénieurs de l'Automobile. Thanks to Thibaut Klein, Sales Director at CIRTEM for his participation and the writing of this article.
In an environment where mobility is changing, the challenges of sustainable development are becoming increasingly crucial.
With his experience, Mr Thibaut Klein makes an analysis of the company and its products by expressing his confidence in the future, while addressing the potential that CIRTEM represents for the electromobility industry.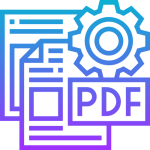 Magazine Les ingénieurs de l'auto