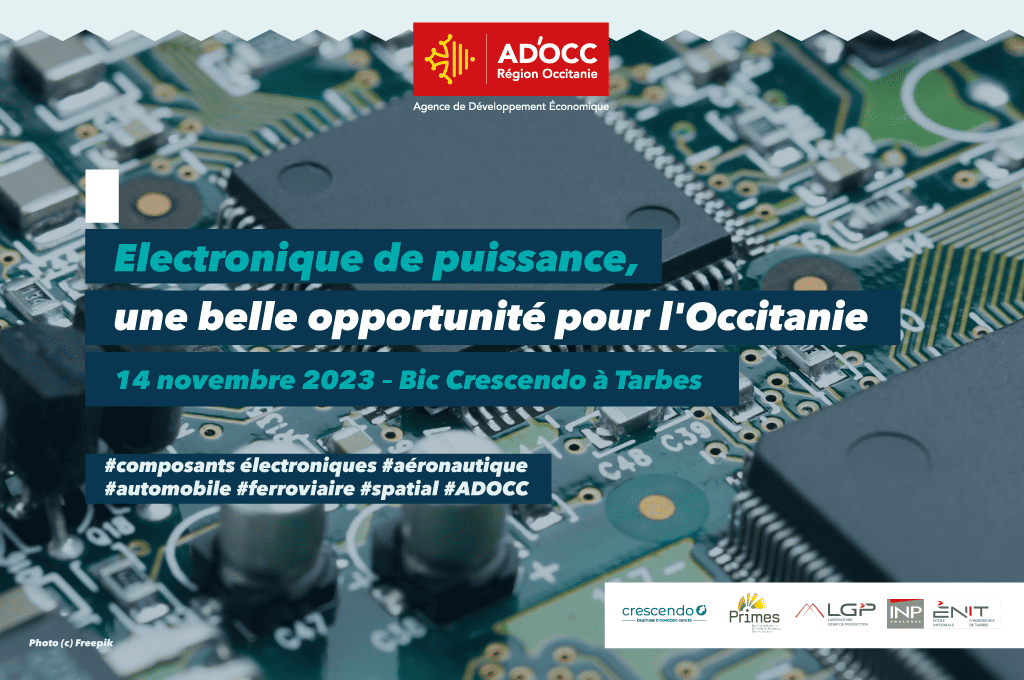 AD'OCC power electronics 2023
CIRTEM will exhibit at AC'OCC Occitanie power electronic conference in Tarbes on November 14, 2023
The Occitanie region's AD'OCC economic development agency is organizing a business meeting focusing on power electronics.
Join us for this second stopover at the BIC Crescendo premises and the PRIMES platform !
Conferences, round-table discussions, tours of the platform and exchanges on the stands are on the agenda for the day.
CIRTEM is proud to take part in this event, another great opportunity to discuss innovation and development in power electronics !
When ? November 14 2023
Where ? Tarbes, France
The event : https://www.agence-adocc.com/-evenements-/lelectronique-de-puissance-une-belle-opportunite-en-occitanie-tarbes/